Multi stop flights are a great way to explore a region, allowing you to pick and choose where you want to go to make the most of your travels. Multi-stop flights which are also known as multi city flights can be complex, so we have only expert consultants with heaps of experience to help you plan your journey.
Also get free support on your travels with our Travel Butler, here to help make your multi destination flights and trip as enjoyable and hassle free as possible. Explore worldwide destinations including Asia, Africa, Australasia, South America and more.
Call our experts FREE on 0800 707 6010.
Multi stop flight tickets
What is a multi-stop flight?
With thousands of destinations around the world waiting to be explored, your options are virtually endless when it comes to multiple destination flights. Multi flights are the easiest way to make the most of your travels, allowing you to visit multiple destinations in one affordable airfare package. Some popular and favourite multi-stop flight destinations include New York, Los Angeles, Bangkok, Auckland, Sydney and Rio de Janeiro. Unlike with a round the world ticket, you are not limited to travelling in a single direction – the options are infinite with the right expertise.
Booking multi-stop flights
The beauty of multi city flights is that it can be whatever you want it to be... Whether you're heading abroad for a couple of weeks and want to cover as much ground as possible in your time off, or you're planning a longer adventure and want to dedicate some serious time to exploring your chosen destinations. At Round the World Experts we specialise in multi trip flights and can tailor your airfare package to your specific needs and budget, like a personalised multi stop route planner.
We've picked out a few of our favourite multi-stop flights for different circumstances, to give you an idea of the selection of cheap multi-stop flights we have to offer:
Perfect for a 2 – 3 week multi-stop holiday:
If you've only got 2 weeks holiday but want to travel to far-flung places, multi-stop holidays are the way forward.
City Breakway:
Perfect for a fly-drive holiday along the East Coast of the USA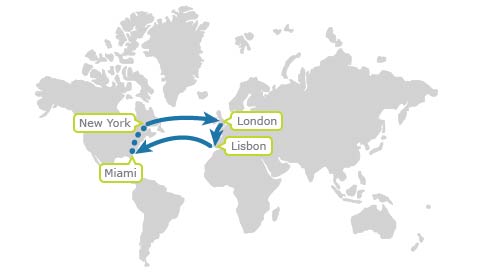 Remember we can help you plan your whole trip: motor home, hotels, tours and more.
A Taste of South East Asia:
A couple of weeks is the perfect amount of time to make your way from buzzing Bangkok through Cambodia to Ho Chi Minh City.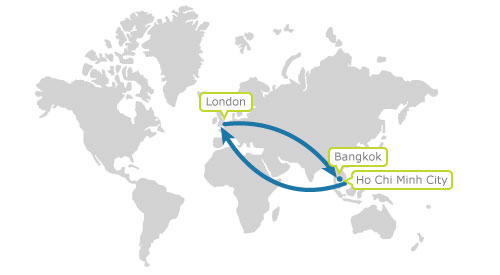 Check out our tour deals and accommodation in South East Asia.
For a 2 to 3 month break:
From Kili to the City
Set off on an African adventure travelling from the iconic Mount Kilimanjaro through diverse and enchanting landscapes to the modern city of Johannesburg.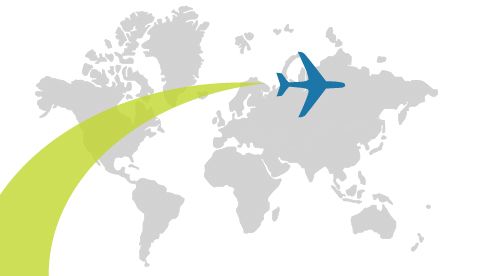 Check out Africa tours for everything from beach to safari to epic overland adventures.
Asian Overlander:
Stop off in Istanbul and ease yourself into the East before flying on to Hong Kong. From there, choose your own route through Asia's many travel hot spots down to Bangkok.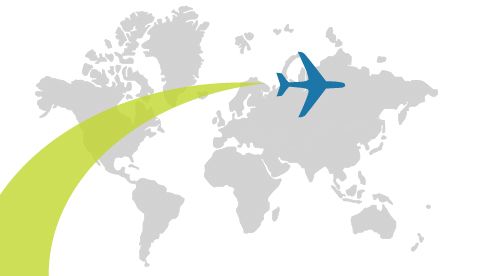 We can help you plan every aspect of your trip, and while you're away you will have free access to our
Travel Butler
service.
If you're planning a longer trip
South America Encompassed
Cruise the Amazon, dance to the samba beats, learn to tango, trek the Inca trail and much more – this is the perfect South America itinerary.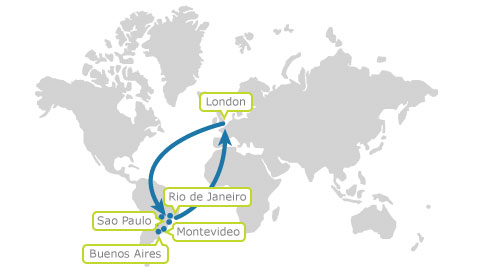 We have a great selection of adventure tours to help you explore the best bits of South America.
The East Bound Walkabout
Explore South East Asia before hitting Sydney where you can travel cross-country to Perth at your own pace before flying back through Dubai.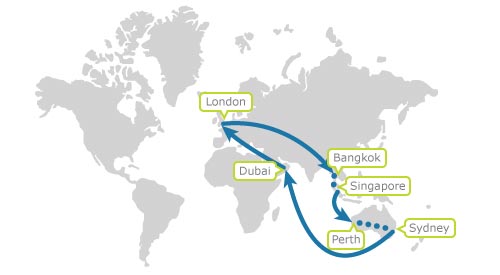 Don't forget we can also help you find the right tours, accommodation and transport throughout your big adventure.
Ready to start planning your big trip? Speak to a round the world expert on 0800 707 6010. Alternatively, use our trip planner to tailor your own multi-stop flights and holidays.