Are you looking for a multi-stop flight in Sri Lanka? We know these multi-stop flights can be complex that's why we have experts at hand to help you get the best deals and can create a tailormade trip that suits you. We specialise in multi-stop flights, round the world trips, adventure tours and accommodation. Get advice from our expert consultants who have experienced multi-stop flights in Sri Lanka and know exactly what you are looking for.
Design your own round the world trip with our Trip Planner or alternatively call our experts FREE on 0800 707 6010.
Round the World via Sri Lanka
London » Istanbul » Colombo » London
.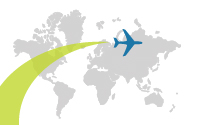 London » Dubai » Colombo » Chennai (make your own way to) Mumbai » London
.